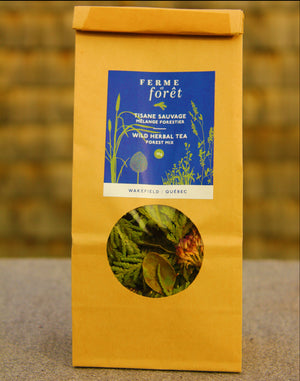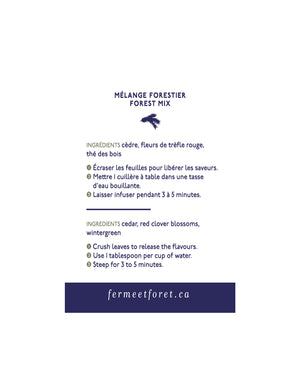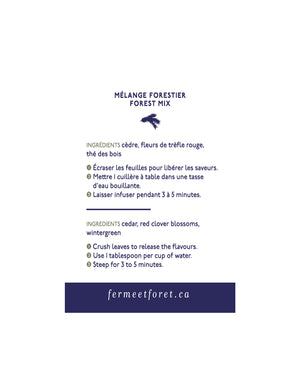 FOREST MIX WILD HERBAL TEA / TISANE SAUVAGE MÉLANGE FORESTIER
Drinking this invigorating tea is like taking a walk in the forest: refreshing, crisp…a breath of fresh air. The blend is cedar, wintergreen and red clover blossoms.
Boire cette tisane, c'est comme une randonnée en pleine forêt: rafraîchissante, vivifiante, une vraie bouffée d'air frais !  Le goût distinct du cèdre s'unit à celui de menthe qu'offre le thé des bois et les fleurs du trèfle rouge équilibrent ce mélange.
20 g