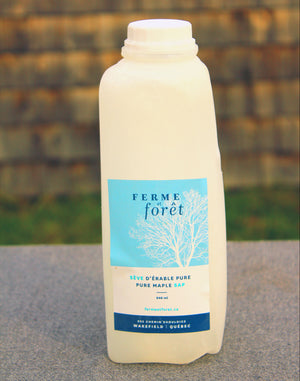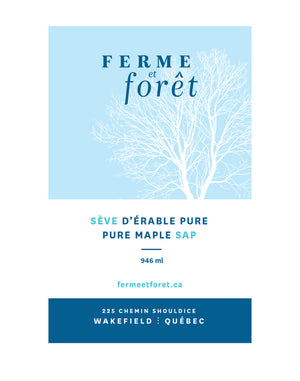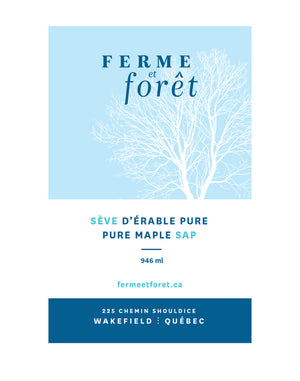 MAPLE SAP / SÈVE D'ÉRABLE
Pure maple sap is a refreshing drink, similar to drinking spring water with a subtle sweet maple taste. Maple sap is full of beneficial minerals, enzymes, vitamins, polyphenols, antioxidants, electrolytes, and prebiotics.
La d'érable sève pure a un goût rafraîchissant d'eau de source avec un soupçon de sucré. Elle est rempli de minéraux, enzymes, vitamines, polyphénols, antioxydants, électrolytes et prébiotiques très bénéfiques.
946 ml