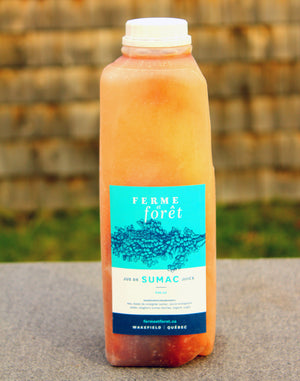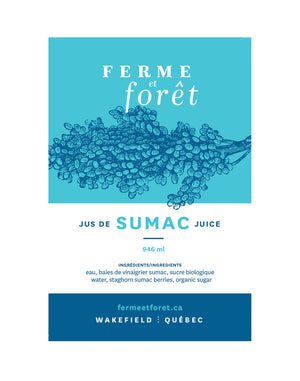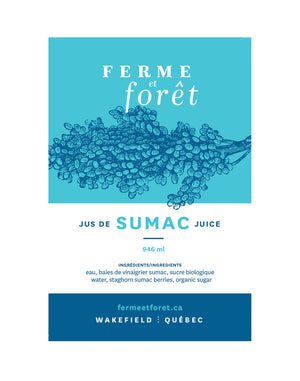 SUMAC JUICE / JUS DE SUMAC
A lemony drink sweetened with a touch of organic sugar is the perfect refreshment for a hot summer's day, and higher in vitamin C than a glass of orange juice. Drink as is like a lemonade or mix in cocktails. Ingredients: water, staghorn sumac berries, organic sugar.

Voici une boisson citronnée rafraîchissante, sucrée avec un soupçon de sucre biologique.  Un mélange parfait qui désaltère pendant les chaudes journées d'été et qui, de plus, a une haute teneur en vitamine C, bien plus que ce que contient un verre de jus d'orange. Boire tel quel ou en cocktail avec gin ou vodka ou avec de l'eau pétillante.
946 ml